Services
Sanitary plumbing
Sanitary plumbing in hospital and retirement home settings
Since its creation, ART Europe has carried out interventions on cold water supply systems, drinking water distribution systems and domestic hot water systems in hospital settings and in retirement homes.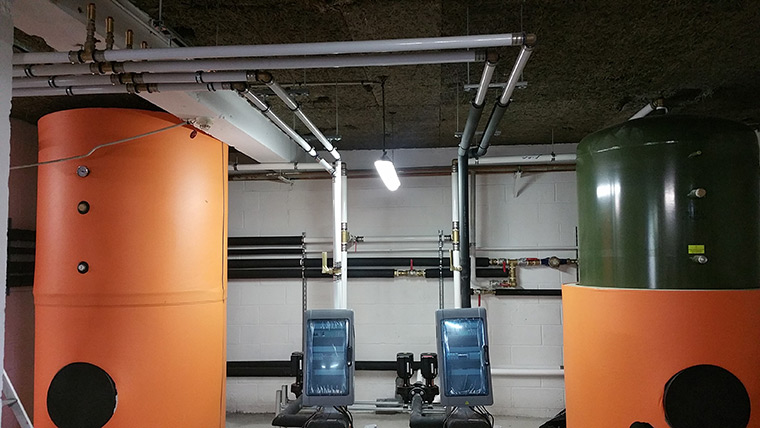 Establishments open to the public are required to monitor and install tools to prevent the risks of contamination of their domestic hot water system by legionellosis. They are required to meet the standards imposed for their sanitary infrastructures.
This is where ART Europe comes in. We offer end-to-end management of the problems associated with legionella in buildings, with the treatment and disinfection of domestic hot water systems.
With expertise in this field, our team boasts more than 10 years' experience and is very familiar with the constraints and imperatives of working in an occupied setting in contact with a vulnerable public.
ART Europe carries out work across the entire system, from the production of hot water through to the taps, and including the distribution networks (cold water, domestic hot water and return), horizontal and vertical.
We offer a turnkey solution: we conduct an audit in order to identity faults and to detect problems and errors in the water system, taking temperature measurements and inspecting for lime scale deposits... We then carry out the work required to rectify the problems detected.
Be it for a hospital or retirement home, ART Europe undertakes sanitary plumbing interventions to prevent and treat water systems against legionella contamination.
The actions put in place by ART Europe in order to treat water systems against legionella
ART Europe offers the implementation of two types of action:
Remedial actions


Performance of special disinfection operations
Analysis of potential sources of legionella
Performance of emergency remedial works

Preventive actions


Conduct of a comprehensive audit of the CW and DHW systems
Precise definition of the works required to bring the CW and DHW systems into compliance with the standards in force
Costing of the required rehabilitation works on the CW and DHW systems
Performance of the required rehabilitation works on the CW and DHW systems
While the rehabilitation works on the CW and DHW systems are being carried out an anti-legionella treatment system is installed.
We work on the heating system, the mains cold water supply, the horizontal water table and risers and we also undertake additional works such as system balancing, valve and system labelling etc.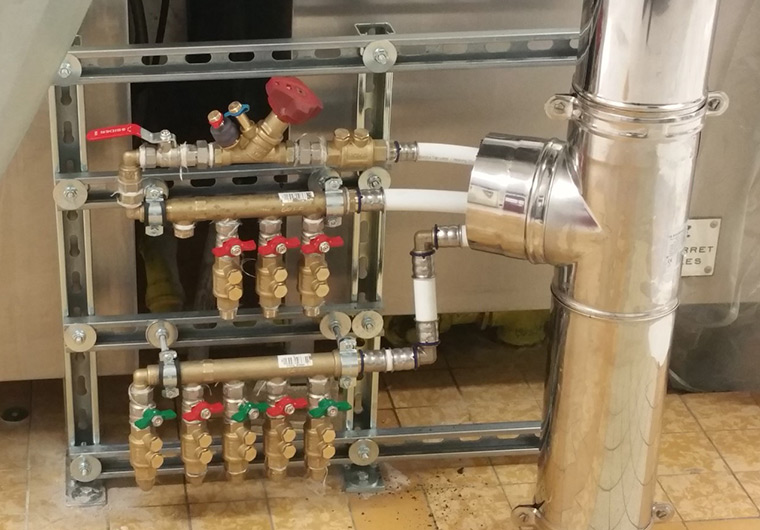 In order to minimise general water cuts, we occasionally install provisional HDPE supply pipes, for the period between dismantling the old system and installing the new one. To allow for the organisation of bedroom occupation, the riser replacement schedule is notified in advance.
ART Europe also offers its services for:

Trenchless rehabilitation of drinking water systems